Perfect Repair Hair Serum 80ml
#Original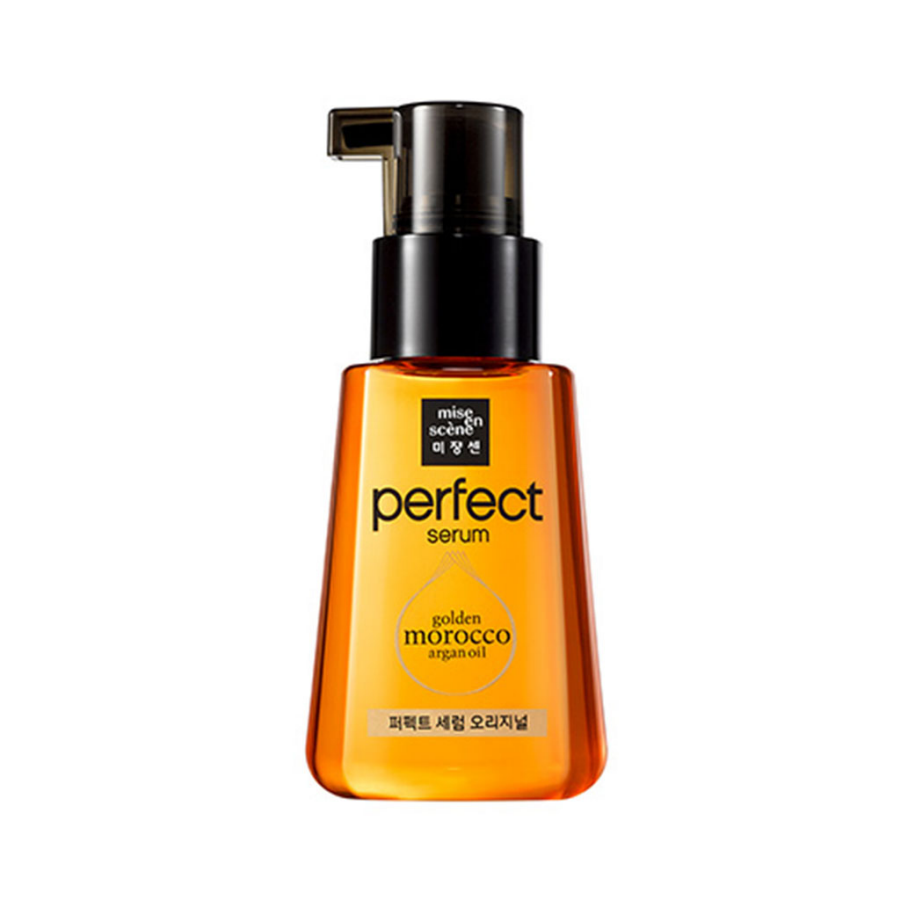 #Perfect Styling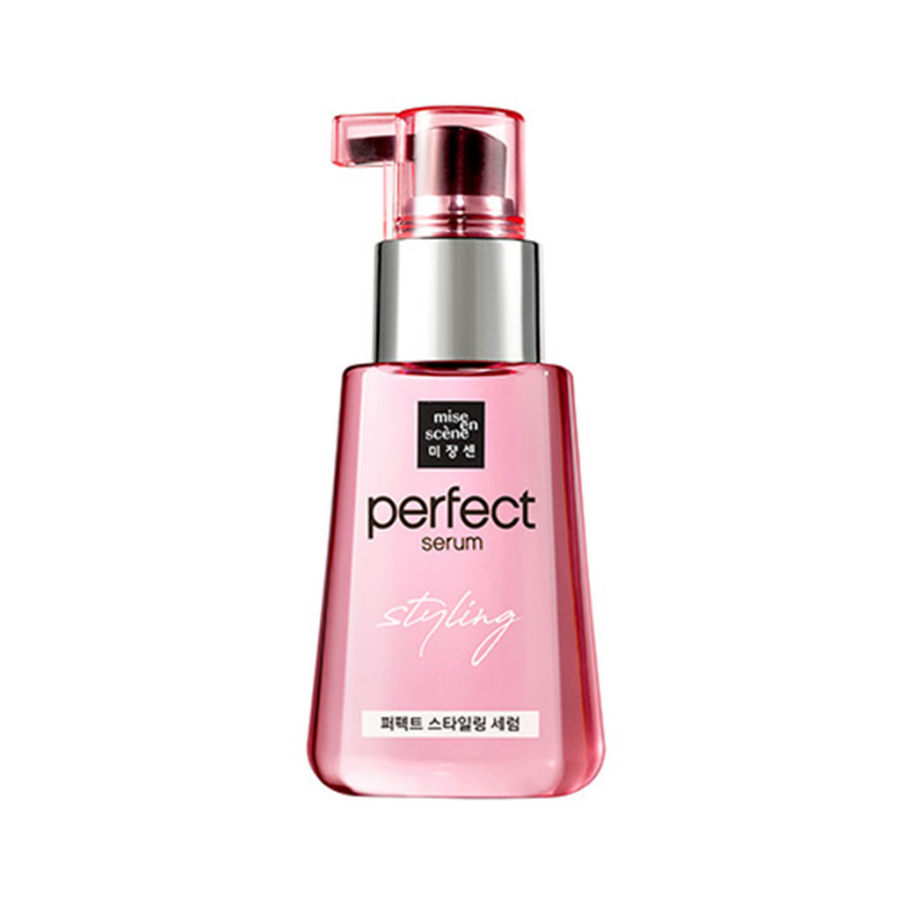 #Rose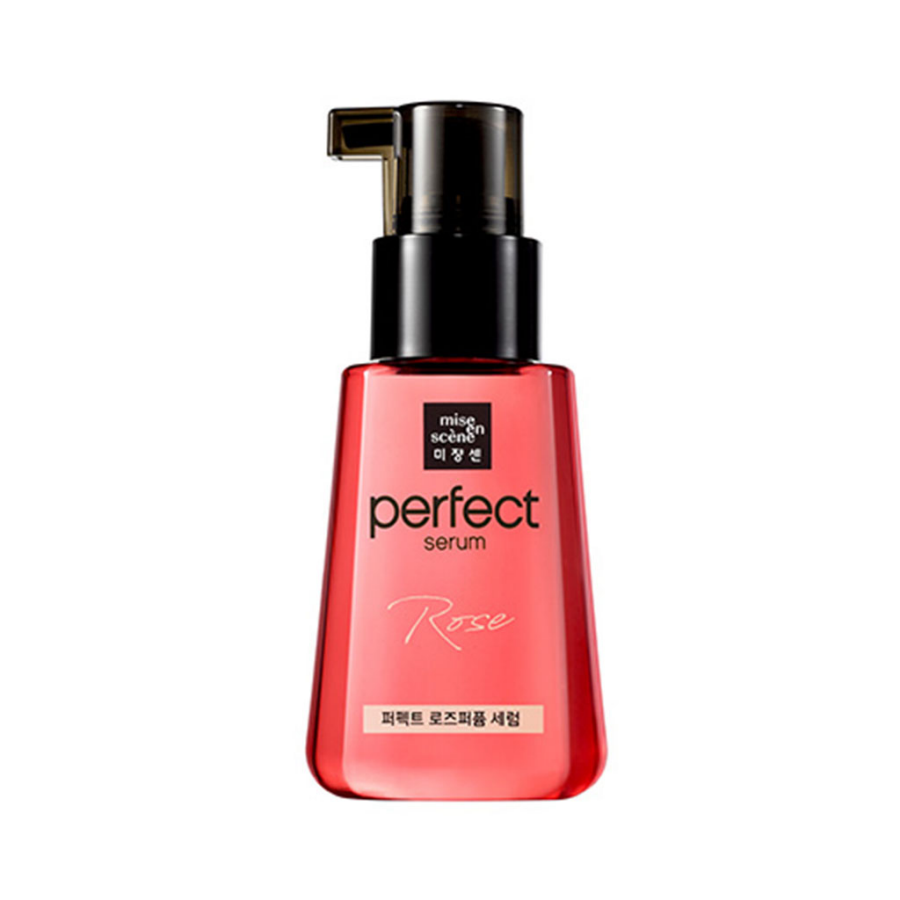 #Super Rich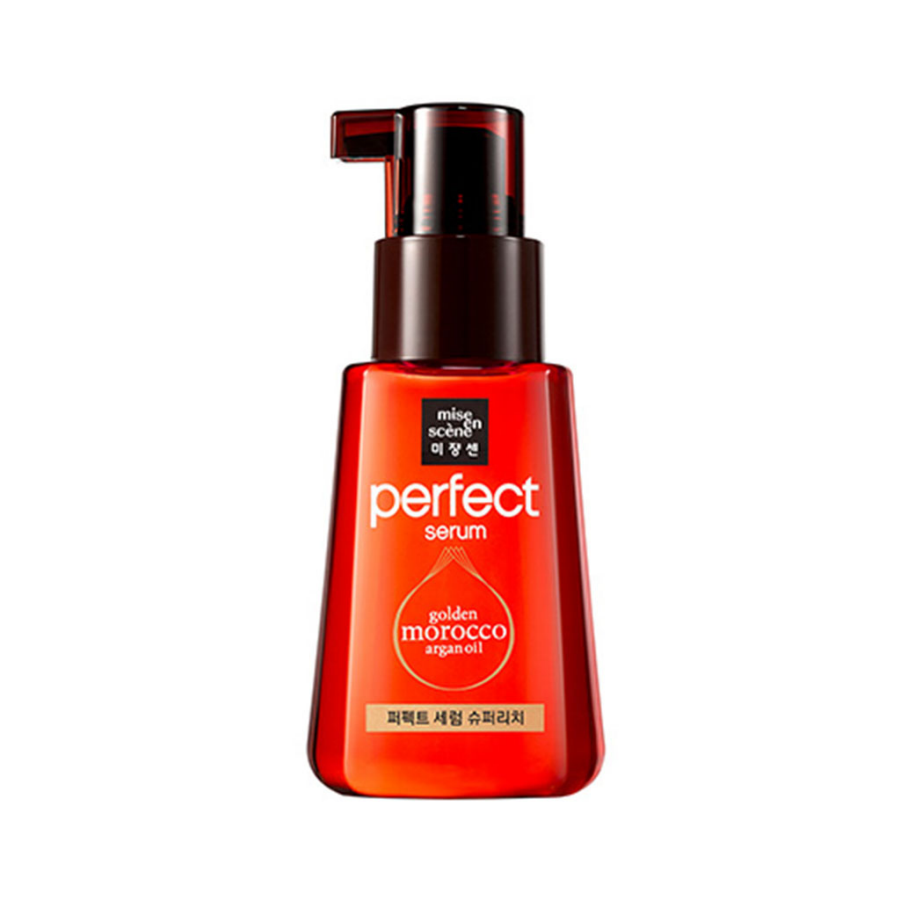 #Coco Water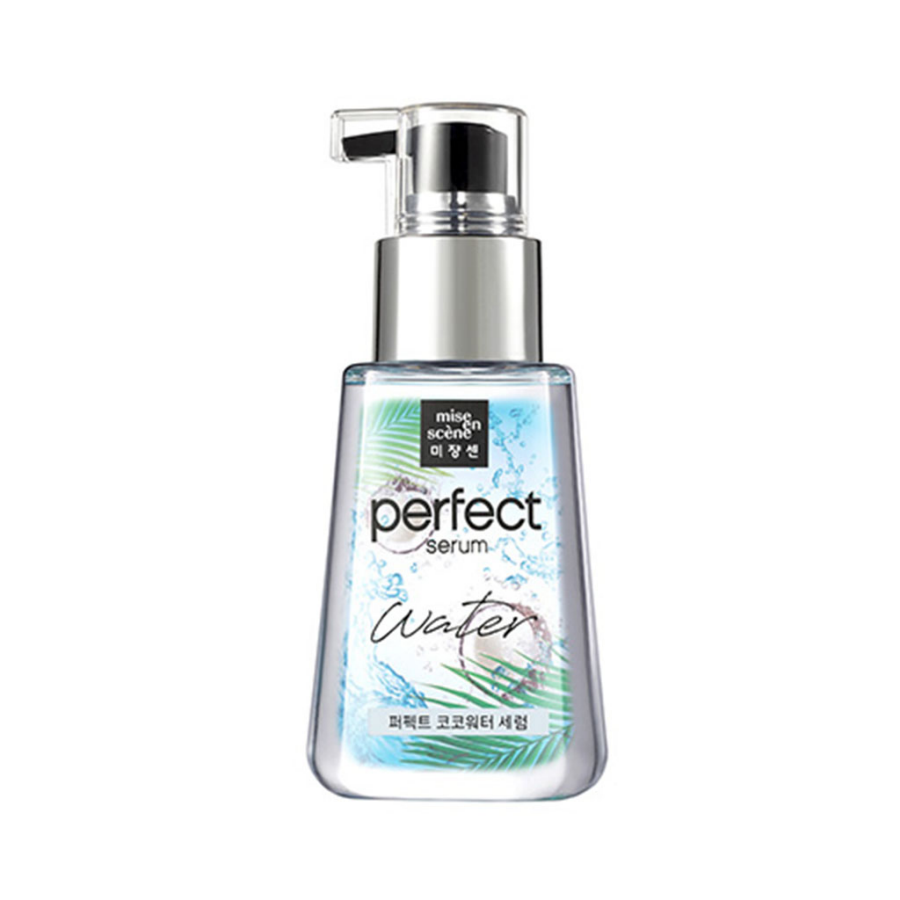 ▸Made in Korea Athentic Korean Cosmetics, Most selling Korean Cosmetic product, Korean beauty secret
▸Highly enriched royal jelly, argan oil and rose water, it improves damaged hair effectively Silky seal technology makes you hair smooth and prevents tangles. No rinse is needed after use.
▸Awarded by Beauty Awards and Elle Girl. The top hair care brand in Korea, the sales volume of serum has reach to 1,000,000. - Contains royal jelly, argan oil,rose water which can repair your hair. - Solve the problem of withered and dull hair. Not oily and your hair will be smooth with rose aroma. - Not oily and your hair will be smooth with rose aroma, No need to rinse, it is moisturizing yet non-sticky.
▸Mise En Scene Perfect Serum Rose Edition - With the vivid and alluring Scent of Damask Rose, Enjoy more specialized perfect serum! Containing 7X Oil Cocktail (Argan+Camelia+Coconut+Apricot+Manula+Jojoba+Olive Oil) Mise En Scene Perfect Styling Serum - Hair Defect Care & Styling Setting All-in-one serum which also perform perfect styling! New concept serum which enable hair defect care to styling setting. Apply to hair after shampoo, when applied thoroughly dry it moderately.
▸It is also helpful to apply on the edge of the hair when finish drying
Volume : 80ml
Payment Policy
We accept Paypal Payment and Credit Card (Visa, MasterCard, Discover, American Express)
1) This payment method is provided by Eximbay and is billed as
www.eximbay.com
.
2) Note: Please note that the billing descriptor will be listed as EXIMBAY.COM.
Cancel Policy
You can cancel your order within 12 hours after placing an order. After that, once your order is processed or shipped, NO changes can be made.
Return Policy
We accept returns if the product you received is incorrect, damaged or defective You can return it within 15 days after receiving the package. Return products must be unused and in its original unbroken seal or box, and must be accompanied by its original receipt. Customer will be responsible for the shipping charges unless the return was a result of our mistake.
Refund Policy
If the product is damaged during shipping transit please send us an email with your order, full name and images of the damaged product! We'll be happy to investigate the cases and make replacement or refund. We will complete your refund within 1 week upon receiving your return products.
Shipping and Delivery
All orders are processed within 72 hours of payment receipt. We ship your order via Korea Post EMS. Shipping cost is calculated by weight and differs depending on the shipping method and destination country. All products are shipped out from South Korea. For all international countries, estimated delivery time depends on destination country. Tracking No. is available on Korea Post Website.
Please be aware that in some cases you might be asked to pay taxes or import duty. Any taxes or duty levied at destination country will need to be paid by the customer. We are not responsible for packages refused by customs, despite of any reason including denial to pay tax, banned import items and any other customs related issues.